Specialized insurance coverage to keep you energized.
Oil and gas insurance provided by Parker-Douglas Insurance.
The oil and gas industry is highly specialized and constantly evolving to meet the growing energy demands of the world. Your job is to help keep it running, but working with oil and gas comes with a number of unique risks. That's why it's important to have specialized oil and gas insurance coverage to help protect your business and continue supplying the world with energy.
The oil and gas industry can be dangerous.
Your worksites can be hazardous to your property and your employees. That's why it's important that you get general liability insurance in case of accidents or catastrophic events like fires or explosions that result in either property damage or injury to your employees. If your employees are injured, you'll also want to make sure you have a comprehensive workers' compensation insurance plan to cover them while they are recovering and off the job.
Environmental concerns are at the forefront of the industry.
The oil and gas industry is at an increased risk of liability when it comes to their impact on the environment. While you take measures to prevent any environmental disasters, spills can happen at any time. As a result, your business could be faced with the costs of lawsuits, cleanup, and other expenses that could put your business at financial risk. An environmental insurance policy will help cover you in the case of accidental pollution or contamination.
Your business might need coverage around the world.
Every person in the world needs energy, so it makes sense that your oil and gas business is taking advantage of this global market. However, doing business internationally makes your insurance needs more complex. An international business insurance plan will help fill in the gaps of your domestic coverage. It will provide protection for the liability of your employees while they are overseas, as well as for non-payment by clients that are difficult to resolve in local courts.
The business side of the oil and gas industry.
Your oil and gas business is just like any other business, and you'll need some essential insurance coverages. This includes inland marine and ocean marine insurance to protect your equipment while in transit over land and sea. Another example includes business auto insurance in case one of your business vehicles is involved in an accident. You'll also want to look into cyber liability insurance to protect your business in the event of a hack or data breach.
Interested in learning more about how specialized oil and gas insurance coverage can protect your business? Contact us today to discuss your options.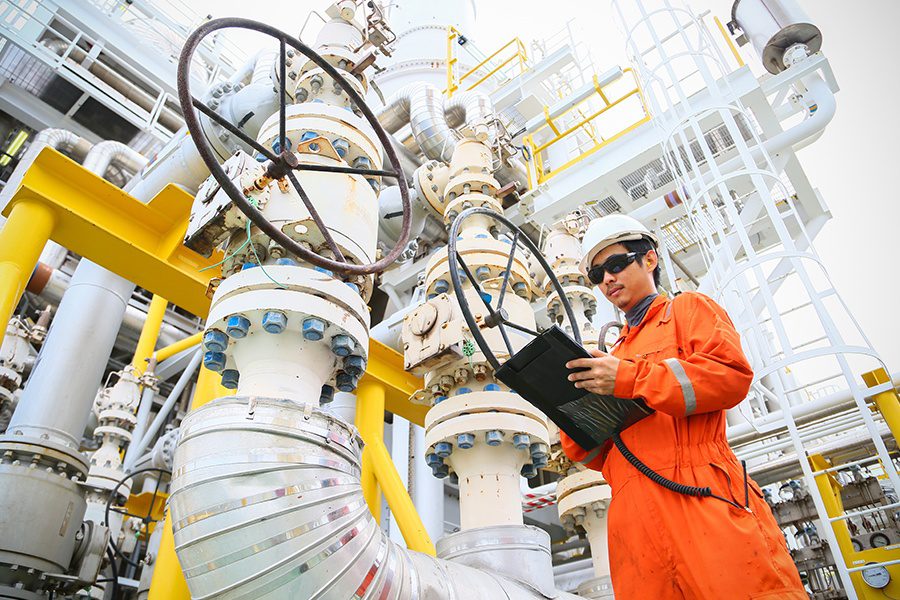 Get Started Today
As an independent agency, we are here to help you find the right Oil and Gas Insurance coverage.
Get a Quote
  Oil and Gas Insurance Quote Request
As an independent agency, we are here to help you find the right coverage.
Get a Quote
It only takes a minute to get started.
Fill out the form, we'll be in touch.

Review options with an agent.

Get the coverage you need.
Would you rather discuss this in person? Get in touch with an agent today!