Social Service Agency Insurance
While you help others, we'll help you with your insurance.
Social service agency insurance provided by Parker-Douglas Insurance.
You're serving the most vulnerable populations and the work you do is important. Social services agencies need specialized insurance—basic business insurance just won't do. You need protection that reflects your clientele and the unique risks your organization faces.
We'll help you find the right social service agency insurance for you.
The social service field is broad. Services and people served can vary widely from agency to agency, and your insurance needs will vary as well. This includes everything from childrens' services to programs for the elderly. It also includes mental health organizations and services for the homeless or financially insecure. However, no matter what type of organization you run, we'll learn to understand who you work with and how you work with them. This allows us to provide the social service agency insurance program that's right for your operation.
Liability insurance is fundamental.
There are many kinds of liability insurance that can benefit a social services agency. Because of the potential for high foot traffic at your social service agency, general liability insurance protects you in the event a visitor gets hurt. And because directors and officers of your organization can be named personally if the agency is sued, directors and officers liability insurance (D&O) can protect their assets. Professional liability provides coverage for allegations of inaccurate advice, negligence, or mistakes.
Consider protection in the event of workplace violence.
In today's world, we must be ever-vigilant in our attempts to prevent workplace violence. However, incidents can and do occur. Workplace violence insurance provides financial protection in the face of expenses that are incurred as the result of a violent incident. For instance, this type of insurance policy can provide coverage for hiring public relations and security consultants, payouts to victims and survivors, and business interruption insurance for the time you're unable to open your facility.
Working with at-risk populations can carry another risk, too.
Working with people, particularly children and at-risk populations, leaves your social service agency open to claims of abuse and molestation. Even if unfounded, these claims must be defended, which can be quite costly. Abuse and molestation insurance can pay for these defense costs, as well as payments awarded to victims.
Business auto insurance offers important protection.
No social service agency insurance program would be complete without business auto insurance. If you transport clients in a company-owned vehicle, your policy will need to reflect that. This will provide coverage if there is an accident and someone is injured or there is damage to a vehicle or property. This also includes coverage for employees or volunteers who use their personal vehicle while conducting business on your behalf.
Don't neglect basic business insurance coverages as well.
In addition to the specialized social service agency insurance your organization needs, there are some basic business insurance policies you'll also need. Commercial property insurance will cover the contents of your building like desks, chairs, equipment, and other items. Your computer network likely contains a vast amount of personal data on your clients, making it a target for hackers. For this reason, cyber liability insurance is essential. And because employees may become injured on the job, workers' compensation insurance is also a must.
We'd love to discuss your social service agency's unique insurance needs, so please contact us today to learn more.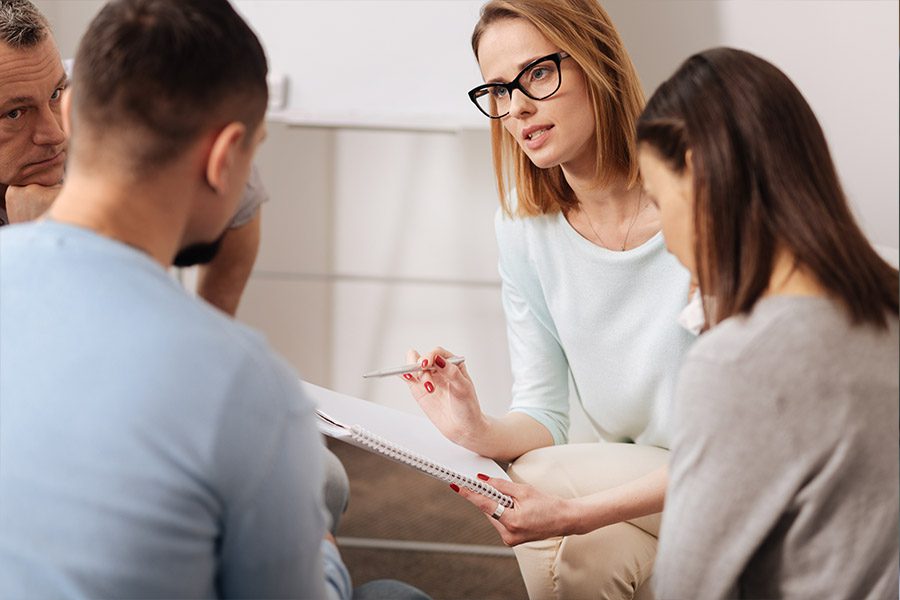 Get Started Today
As an independent agency, we are here to help you find the right Social Service Agency Insurance coverage.
Get a Quote
  Social Service Agency Insurance Quote Request
As an independent agency, we are here to help you find the right coverage.
Get a Quote
It only takes a minute to get started.
Fill out the form, we'll be in touch.

Review options with an agent.

Get the coverage you need.
Would you rather discuss this in-person? Get in touch with an agent today!